Fencescape Fencing Brisbane East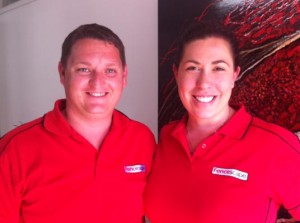 Phill and Shannon from Fencescape Fencing Brisbane East are based in Tingalpa, Brisbane. They are keen to help you with any fencing in the East of Brisbane as well as the greater Brisbane area.
They can service Coorparoo, Carindale, Belmont, Wakerley, Chandler, Kangaroo Point, Morningside, Bulimba, Murarrie, Memmant, Manly, Dunwich, Macleay Island, West End and Woolloongabba. Phill and Shannon also help those with fencing needs in Annerley, Rockwell, Sunnybank Hills, Calamvale, Springwood, Capalaba, Cleveland and Victoria Point.
The Fencescape Fencing Brisbane East team can build your fence to your requirements to ensure your fencing vision is achieved. With skills to install and construct all types of fences, retaining walls and gates incl Acoustic Barriers, Security Fences, PVC Fences, Chain Wire Fences, Feature Fences and Timber Fences. The East Brisbane team are your Number One Fence Builders Brisbane and will have your project complete in no time.
Fencescape Fencing East Brisbane is completely licensed and ready to start your new fence project. If you're wanting to get your fencing project started, give Phill and Shannon a call and together you can start planning today!