Pool Fencing
Fence your pool with classic aluminium or elegant glass.
Pool Fences
When planning your pool fence, consider whether you would like your fence to be a feature of the outdoor space, or simply blend into the background.
Here in Queensland, glass pool panels and aluminium pool panels are most commonly used to fence pools, and can both be employed to create a sense of space in your outdoor area.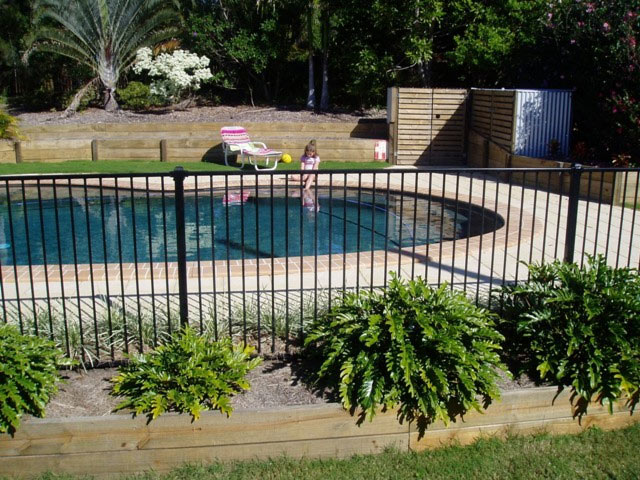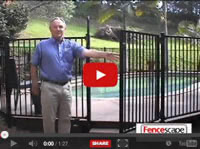 Pool fencing compliance
Fencing your pool is required by law. We can advise on a fence which suits you and also meets the regulations. The regulation surrounding pool fencing has very specific requirements – we stay up-to-date with all the latest to ensure your pool will pass an inspection.
We have developed a set of three pool compliance videos, which can help you assess the safety of your own pool. Watch the pool fence compliance videos.
Glass Pool Fencing
With its contemporary look and elegant finish, glass pool fencing can really lift the presentation of your pool area, preserving views and making it look bigger than it actually is. And don't worry about fragility – glass panels are toughened by compression to meet Australian standards and are thick enough to withstand substantial pressure.
There are two main ways glass pool fencing is constructed:
with frameless glass (requiring no posts between glass panels, supported instead by clamping at the bottom of the glass sheet) or
with semi-frameless glass (using stainless steel or aluminium posts to provide more support for the glass).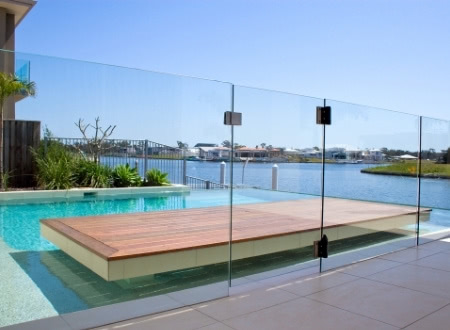 Aluminium Pool Fence Panels
Aluminium Fence Panels are clean, attractive, cost effective. They are designed for use around pools with the vertical bars making it difficult for young children to climb.
Made from lightweight rust-free aluminium, aluminium fence panels are easy to install. And the wide variety of colour options makes them a popular choice.
Click through this gallery to see all the types of aluminium fence panels we supply and install.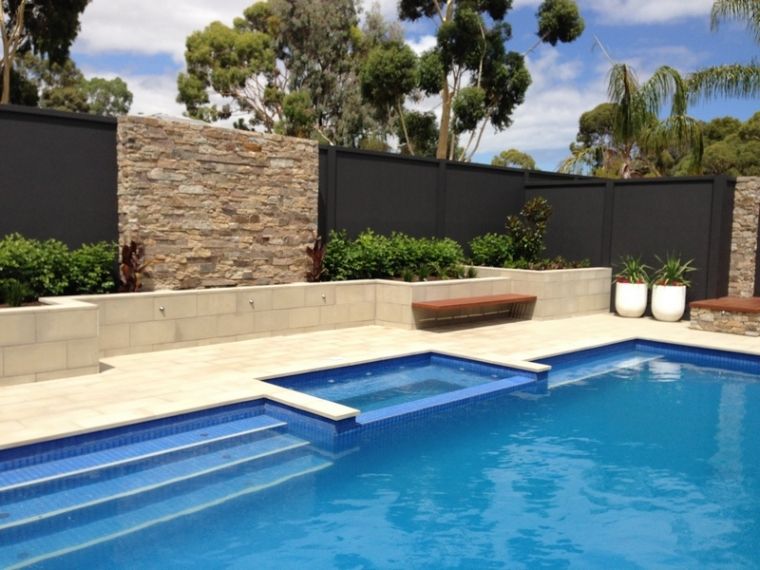 Why build a pool fence?
Purchase your DIY fencing supplies online now and pick up later at our Sunshine Coast Warehouse
Our Happy Clients
Our Happy Clients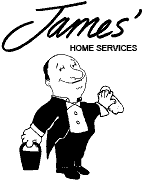 We have used Fencescape many times. They have been professional, friendly and always delivered more than promised. They have installed many types of fences at my property, including rural horse yards, a polvinfence and a hardwood round yard that will last forever. They've also installed an iron fence with a great remote control gate and very importantly a pool fence to keep our young kids safe. No matter what material used the final result has always been excellent & service great. Tim & his team at Fencscape are the only people I would call for my fencing needs.
Robert James
James Home Services

We appointed Fencescape as our fencing contractor to fabricate and install a section of Main Roads approved fencing across our bridge for our residential sub division in Bundaberg. Dealing with Tim at all levels of this project, I found to be enjoyable and professional. Communication throughout the project was at a high level and this then transferred into the work quality supplied.I have already spoken to Tim about future fencing projects within our estate and have no hesitation in recommending Tim and his company to future clients.
Mike Farrell, Development Manager
Belle Eden Estate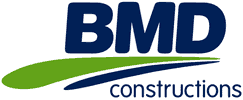 We have used Fencescape Fencing on numerous occasions both on the Sunshine Coast and Brisbane and will continue to do so as their service, management, quality and punctuality is excellent. Fencescape's work has always finished on time to the satisfaction of clients, superintendents and BMD. They are capable of building many different types of fences. I would highly recommend using Fencescape on any of your future projects.
Jan Bodnaruk
Project Engineer- BMD Constructions
Contact Fencescape Fencing
We promise to get back to you within 24 hours of your initial enquiry.
Sunshine Coast
86 Enterprise St, Kunda Park QLD 4556