What Our Customers Say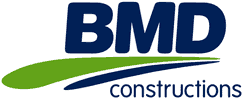 We have used Fencescape Fencing on numerous occasions both on the Sunshine Coast and Brisbane and will continue to do so as their service, management, quality and punctuality is excellent.
Fencescape's work has always finished on time to the satisfaction of clients, superintendents and BMD. They are capable of building many different types of fences. I would highly recommend using Fencescape on any of your future projects.
BMD Constructions is a national construction company, employing more than 1,300 staff nationally.
Jan Bodnaruk- Project Engineer- BMD Constructions
---
We were so impressed with how Fencescape handled this complicated job site. The Council inspector also commented on how well the job had been carried out.
Jennifer Beck – Buderim, Queensland
---
Matkin Civil are a civil contractor operating in South East Qusensland. We are happy to provide a testimonial advising that Fencescape are reliable, present a high quality finished product and can compete price- wise in the open market.
Matkin Civil will continue to use Fencescape as they have maintained a high standard of finish with each project and most importantly are reliable and remain good communicators.
Peter Halvorson – MATKIN CIVIL PTY LTD
---
The work on our pool fence is excellent and has added considerably to the look of our landscaping. The work is professionally finished and a credit to your organisation. Thank you for your customer service and attention to detail.
Shane – Mudjimba, Queensland
---

Sunstruct has always found Fencsecape Fencing to be reliable, diligent, and provide a high quality of workmanship, with communication a strong point. We will continue to contract the services of Fencescape Fencing in the future and recommend their services to others.
Lorenzo Reginato, Managing Director, Sunstruct Project Management
---
We would like to congratulate you on your wonderful service, friendliness, and down to earth attitude. You have displayed nothing but willingness to help guide us through your good old fashioned service and your promptness is nothing short of amazing. The workmanship of our new fence is truly first grade and you certainly have a fantastic team of people willing to go the extra mile.
Thank you for a terrific experience with your company and we would certainly recommend you to anyone who needed top quality fencing.
Chris & Keith – Palmwoods, Queensland
---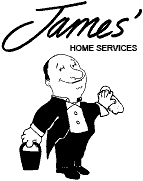 We have used Fencescape many times. They have been professional, friendly and always delivered more than promised. They have installed many types of fences at my property, including rural horse yards, a polvinfence and a hardwood round yard that will last forever.They've also installed an iron fence with a great remote control gate and very importantly a pool fence to keep our young kids safe. No matter what material used the final result has always been excellent & service great.
Tim & his team at Fencscape are the only people I would call for my fencing needs.
Robert James – James Home Services
---
We were most impressed with your thoroughness of quoting and knowledge on pool fencing requirements. All arranged times and dates were honoured with continual communication from you. Your labouring crew was hardworking, polite and professional, with the job being completed to a high standard.
It was great to deal with such competent and reliable people who seem to take such pride in their work. Thank you for such a professional job, we have already recommended you to friends.
Michelle & Ian – Noosaville, Queensland
---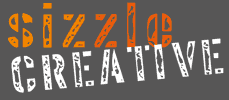 We would be happy to recommend your service to others – many thanks for a job well done! We were impressed by your level of communication from start to finish and found your tradesperson to be both friendly and helpful.
Mark Dolan, Sizzle Creative – Maroochydore, Queensland
---
I have found Fencescape Fencing to be prompt, pleasant and professional. They understood what I needed done, followed through with the requirements, left the premises clean and I am very happy with the end result.
Elizabeth – Buderim, Queensland
---

We appointed Fencescape as our fencing contractor to fabricate and install a section of Main Roads approved fencing across our bridge for our residential sub division in Bundaberg. Dealing with Tim at all levels of this project, I found to be enjoyable and professional. Communication throughout the project was at a high level and this then transferred into the work quality supplied.I have already spoken to Tim about future fencing projects within our estate and have no hesitation in recommending Tim and his company to future clients.
Mike Farrell, Development Manager – Belle Eden Estate