Commercial Fencing
High-quality workmanship you can rely on every single time.
We've worked with





Commercial capability
We're obsessed with providing top-notch service, and with over $35 million worth of completed commercial projects over the past 20 years, we're confident we'll be your reliable construction partner.
You can count on us for bespoke and high-quality support and implementation at each stage of tender, design and construction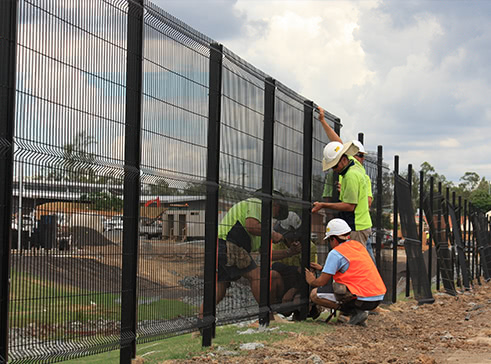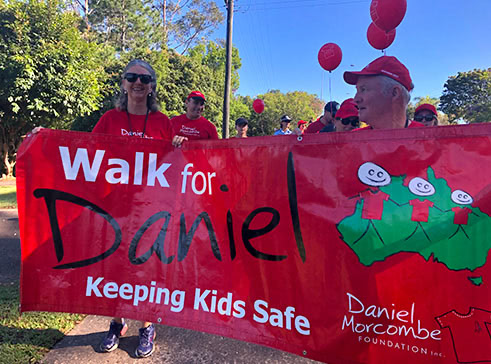 We're really invested in our local community.
We've supported The Daniel Morcombe Foundation every year since its inception in 2004 and will continue to do so as they journey around Australia reaching as many children and families as possible with their important child safety message.
More recently in 2018-19, we supported local Sunshine Coast people with disability by sponsoring the two-year-long training for an Assistance Dog for The Compass Institute. We're also loving working with Lavender House to employ local people with disability.

A passionate sportsman, Managing Director Tim Murray has seen Fencescape sponsor several local sporting clubs and individuals including the Queensland Women's Rugby Sevens team, the Australian Representative Soccer team and many more.
Nationally, St Vincent de Paul and Guide Dogs Australia are our two annual charity beneficiaries.
Sustainability
Over five years ago, we implemented a waste reduction program to drastically reduce our landfill waste. The vast majority of our waste consists of existing fences we take down and unused fencing materials that are not required to complete a project.
To minimise waste we recycle aluminium and steel and we have implemented regular second-hand sales to give usable materials a second life.
Our solar-powered head office on the Sunshine Coast has implemented a soft plastics recycling initiative to reduce the plastic waste generated by the packaging and transportation of fencing materials.
Thanks to these initiatives we have already smashed our goal to reduce our landfill by 50% in 2020, consequently redirecting hundreds of cubic metres of waste to recycling. We also compost our organic waste to minimise this further.
In terms of our new materials, we use sustainable and certified plantation pine resources wherever possible to reduce clearing of rainforests. There's no Planet B!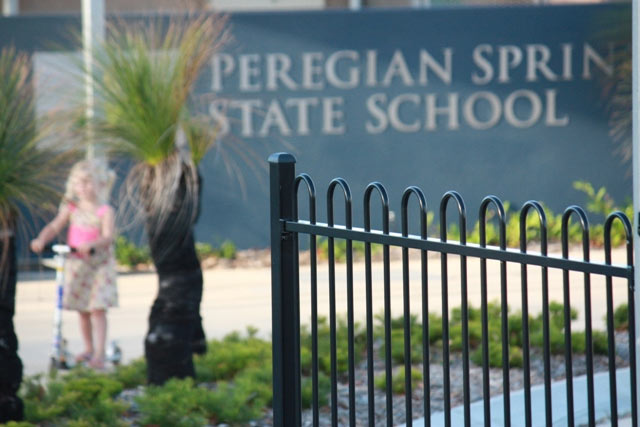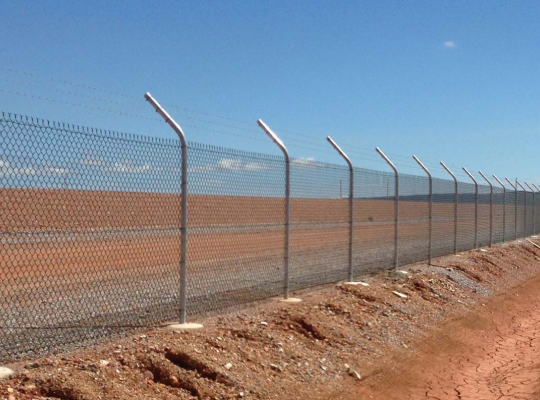 Systems
Whether it's workplace health and safety or quality assurance, we pride ourselves on our robust systems and procedures. They're tried and tested and deeply embedded to keep everyone safe and sound.
These foundations help us continually improve our processes, therefore creating spectacular outcomes for the people we work with.
Latest Fencescape Commercial Projects

Speak to a Fencescape commercial fencing expert and get a quote for your commercial project now
Our Happy Clients

Sunstruct has always found Fencescape Fencing to be reliable, diligent, and provide a high quality of workmanship, with communication a strong point. We will continue to contract the services of Fencescape Fencing in the future and recommend their services to others.
Lorenzo Reginato
Managing Director, Sunstruct Project Management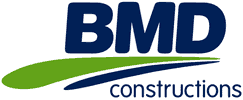 We have used Fencescape Fencing on numerous occasions both on the Sunshine Coast and Brisbane and will continue to do so as their service, management, quality and punctuality is excellent. Fencescape's work has always finished on time to the satisfaction of clients, superintendents and BMD. They are capable of building many different types of fences. I would highly recommend using Fencescape on any of your future projects.
Jan Bodnaruk
Project Engineer- BMD Constructions

We appointed Fencescape as our fencing contractor to fabricate and install a section of Main Roads approved fencing across our bridge for our residential sub division in Bundaberg. Dealing with Tim at all levels of this project, I found to be enjoyable and professional. Communication throughout the project was at a high level and this then transferred into the work quality supplied.I have already spoken to Tim about future fencing projects within our estate and have no hesitation in recommending Tim and his company to future clients.
Mike Farrell, Development Manager
Belle Eden Estate
Contact Fencescape Fencing
We promise to get back to you within 24 hours of your initial enquiry.
Sunshine Coast
86 Enterprise St, Kunda Park QLD 4556