Fencescape Fencing Gladstone
Fencescape Fencing Gladstone
Fencescape Fencing Gladstone are your number one North East Queensland fence builders. We are based in Gladstone, Queensland but service all surrounding areas from Yeppoon to Bundaberg and Emerald to Biloela as well as everywhere in between including Curtis Island, Rockhampton and Mount Larcom.
We supply and install all types of fences, gates and retaining walls incl Acoustic Barriers, Security Fences, Dog Fences and Feature Fences to Gladstone and the greater area.
Fencescape Fencing Gladstone provide you with friendly professional service to meet your fencing, retaining wall and gate needs.
We are one of the quality fully licensed branches of the successful fence building Franchise, Fencescape Fencing. We build all types of fences including:
We can build any type of fence or retaining wall including:
Timber Fences
PVC Fences
Colorbond Fences
Chain Wire Fences
Pool Fences
Aluminium Fences
Dog Wire Fences
Rural post and rail Fences
Picket Fences
Glass Fences
Privacy Fences
Neighbour friendly fences
Acoustic Barriers
Feature Fences
Commercial Fences
We also build quality retaining walls meeting government building standards and to your requirements every time.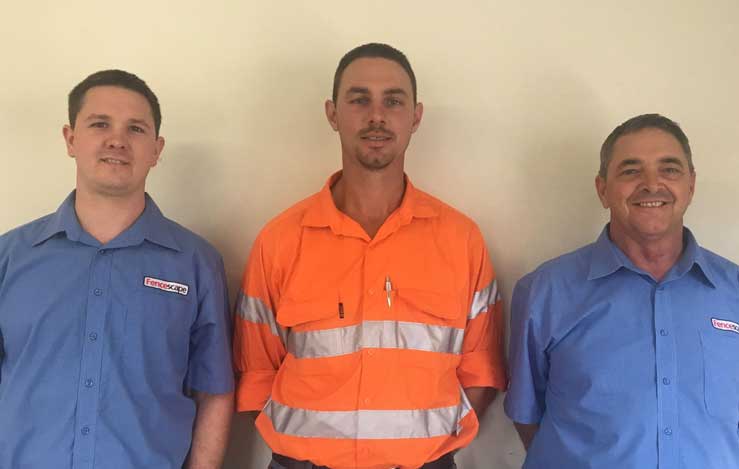 Gladstone Service Areas
Fencescape Fencing Gladstone Services all areas in and around Gladstone including but not limited to:
Biloela
Bundaberg
Calliope
Emerald
Curtis Island
Mt Larcom
Rockhampton
Tannum Sands
Wiggins Islands
Yeppoon
Contact Fencescape Fencing Gladstone today for more information with professional advice and service.