Do you need your fencing supplies to be installed by our team of Fencescape Fencing Experts?
Our Happy Clients
Our Happy Clients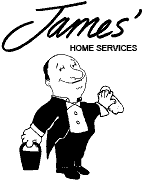 We have used Fencescape many times. They have been professional, friendly and always delivered more than promised. They have installed many types of fences at my property, including rural horse yards, a polvinfence and a hardwood round yard that will last forever. They've also installed an iron fence with a great remote control gate and very importantly a pool fence to keep our young kids safe. No matter what material used the final result has always been excellent & service great. Tim & his team at Fencscape are the only people I would call for my fencing needs.
Robert James
James Home Services

We appointed Fencescape as our fencing contractor to fabricate and install a section of Main Roads approved fencing across our bridge for our residential sub division in Bundaberg. Dealing with Tim at all levels of this project, I found to be enjoyable and professional. Communication throughout the project was at a high level and this then transferred into the work quality supplied.I have already spoken to Tim about future fencing projects within our estate and have no hesitation in recommending Tim and his company to future clients.
Mike Farrell, Development Manager
Belle Eden Estate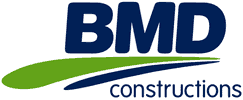 We have used Fencescape Fencing on numerous occasions both on the Sunshine Coast and Brisbane and will continue to do so as their service, management, quality and punctuality is excellent. Fencescape's work has always finished on time to the satisfaction of clients, superintendents and BMD. They are capable of building many different types of fences. I would highly recommend using Fencescape on any of your future projects.
Jan Bodnaruk
Project Engineer- BMD Constructions
Contact Fencescape Fencing
We promise to get back to you within 24 hours of your initial enquiry.
Sunshine Coast
86 Enterprise St, Kunda Park QLD 4556