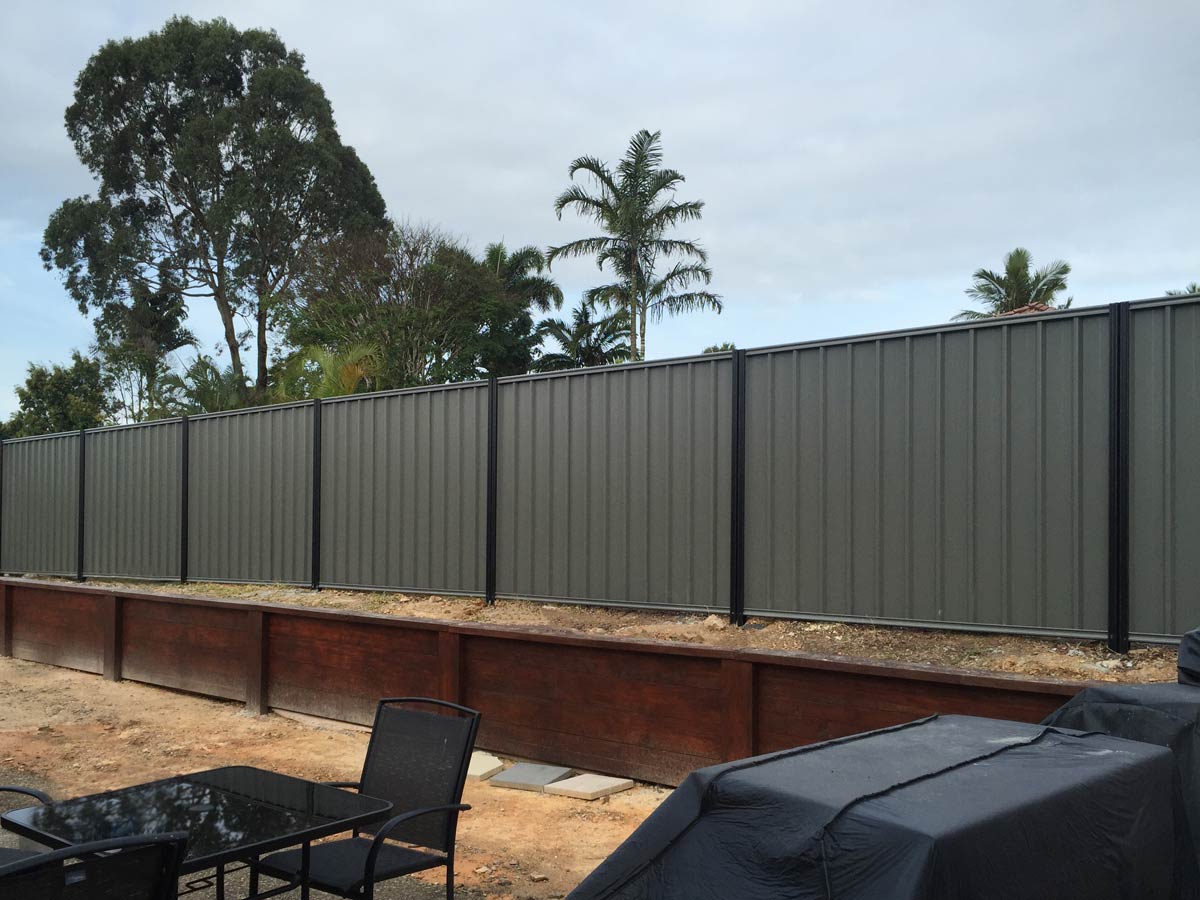 Colorbond Fences in Caloundra
Built by the Sunshine Coast Fencescape Fencing team
About Colorbond Fences in Caloundra
The Fencescape Fencing team on the Sunshine Coast are expert installers of Colorbond fencing, having now installed this style of fence in many homes. Colorbond fencing works well in the majority of homes as it comes in many colours and styles allowing it to blend with any house. The strong and secure fencing is a great choice if you are looking to add extra security around your home, and privacy if you so wish. Get in touch with us today to discuss the best fencing solution for you!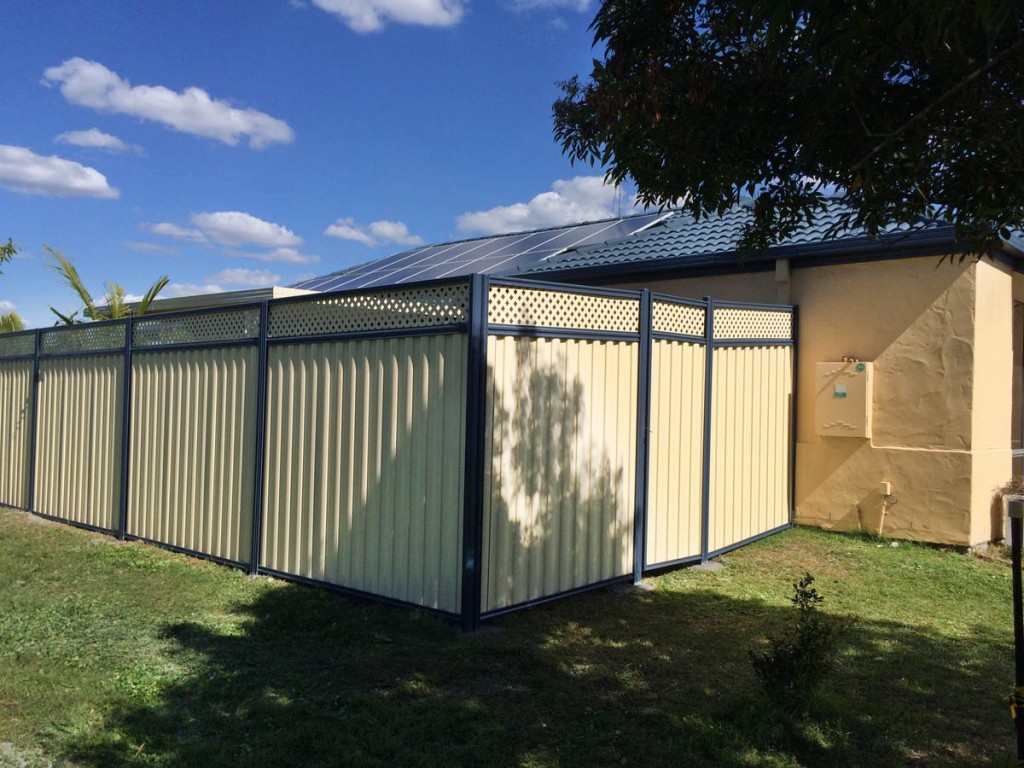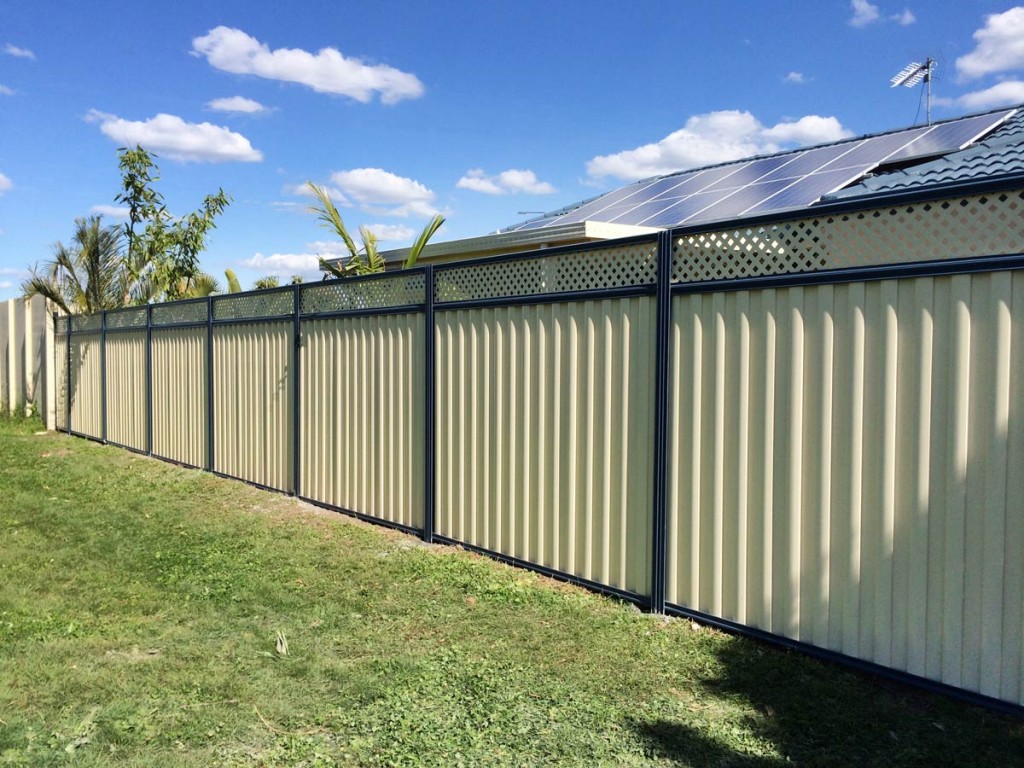 Sunshine Coast, Queensland Colorbond Fence
Built by the Sunshine Coast Fencescape Fencing team, this Colorbond fence was built to replace an old damaged timber fence. The colours were specifically chosen so as to go with the house and blend with its surroundings. The residents also requested that a lattice top be added to gain a little extra privacy.
Caloundra Colorbond Fence
Residents had this Colorbond fence built to replace a rotting old timber fence. The infill sheets are slate grey in colour with the posts being black for a different aesthetic look. The panels down the side were cut on an angle to follow the slope of the ground and minimise gaps under the fence. Overall creating a strong, aesthetically pleasing fence for both residents.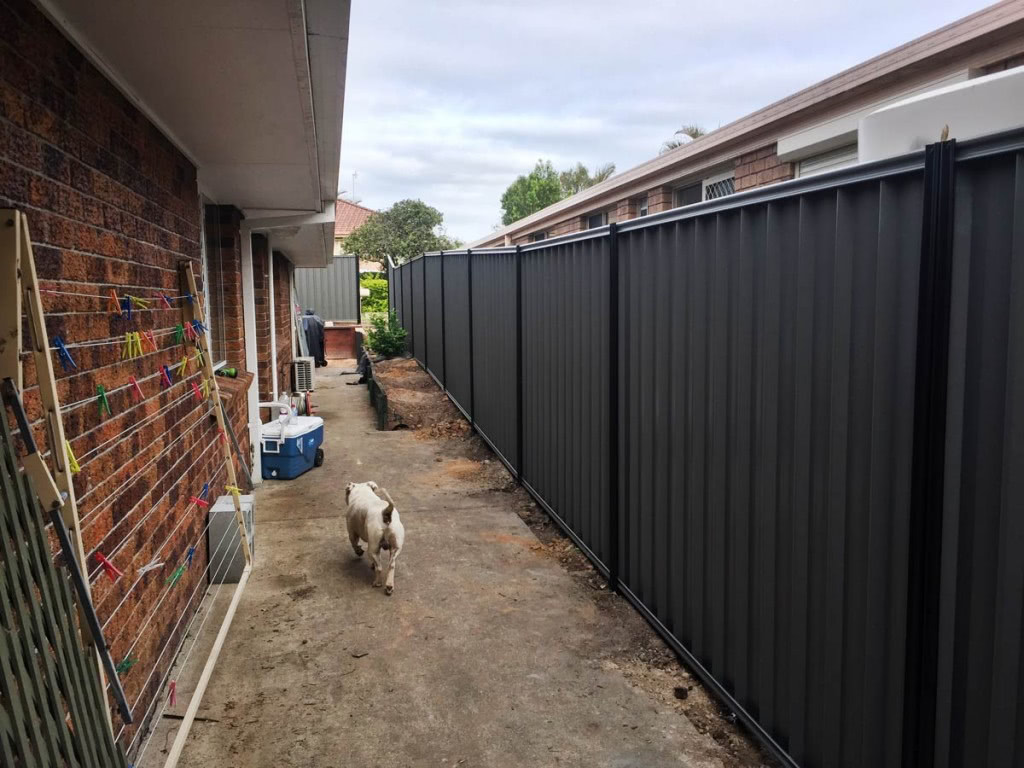 Purchase your fencing supplies online now and pick up later at our Sunshine Coast Warehouse
Our Happy Clients
Contact Fencescape Fencing
We promise to get back to you within 24 hours of your initial enquiry.
Sunshine Coast
86 Enterprise St, Kunda Park QLD 4556